Solarcan Puck is a Limited-Time Palm-Sized Pinhole Solargraph Camera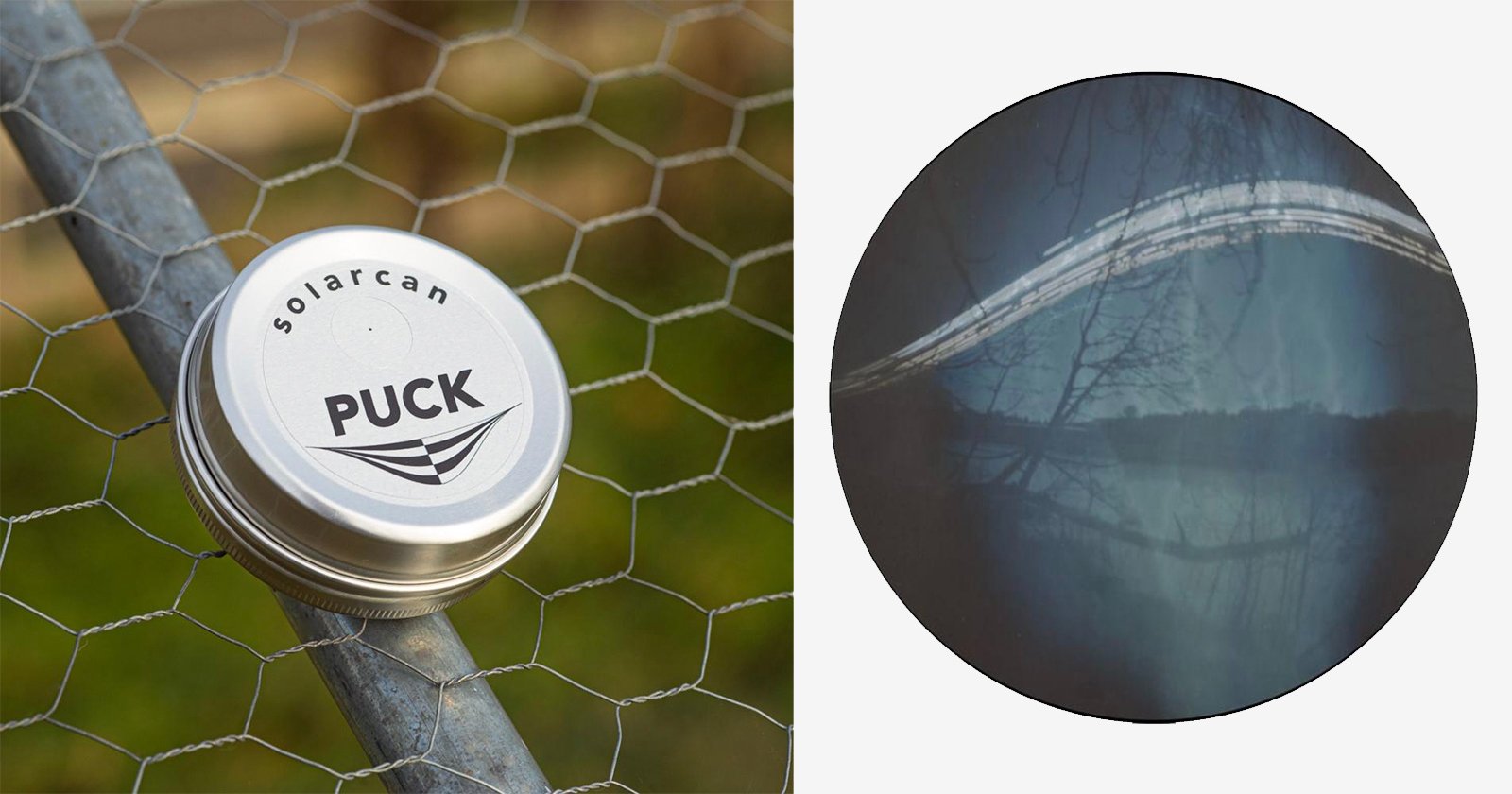 Solarcan has announced Puck, a smaller limited-time version of its soda-can-shaped Sun-catching camera. The new model comes shaped like a circle and produces round instead of more traditional rectangle images.
Solarcan, created by photographer Sam Cornwell, specializes in producing solargraphy cameras that don't require any DIY skills. Anyone can use them without knowing a single thing about pinhole cameras, development, or even solargraphs.
The company released its first model in 2017 on Kickstarter. Since then, it has also added a set of tinted Solarcans that produce vibrant and colorful results, and now — the small and round Puck.
Once an exposure is started, the Solarcan Puck will capture the Sun's path and produce a photo that can be retrieved inside afterward. The resulting image is inverted and can be scanned or photographed to get a digital copy.