Thanksgiving travelers set pandemic record with more than 2.3 million in the air, TSA says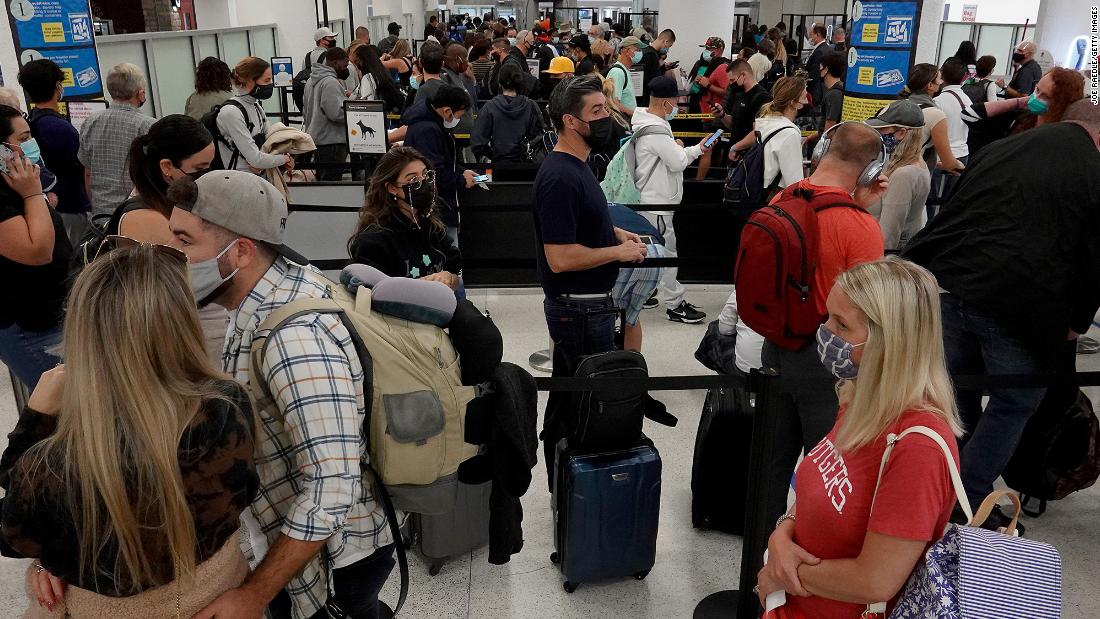 (CNN) — Thanksgiving travelers have set a new pandemic-era air travel record in the United States.
The Transportation Security Administration says it screened 2.3 million people (2,311,978) at airports across the country on Wednesday, making it the busiest day at security checkpoints since March 2020.
The number is 88% of the traffic (2,624,250) on the equivalent Wednesday in 2019, before the pandemic. And it is more than twice the number of people (1,070,967) TSA screened on this day last year.
Wednesday is the seventh consecutive day the TSA screened more than 2 million passengers.
Goal: Safe and secure
TSA chief David Pekoske told CNN ahead of the holiday that the agency was prepared for the travel surge.