France has suffered a wine 'disaster.' But there could be a silver lining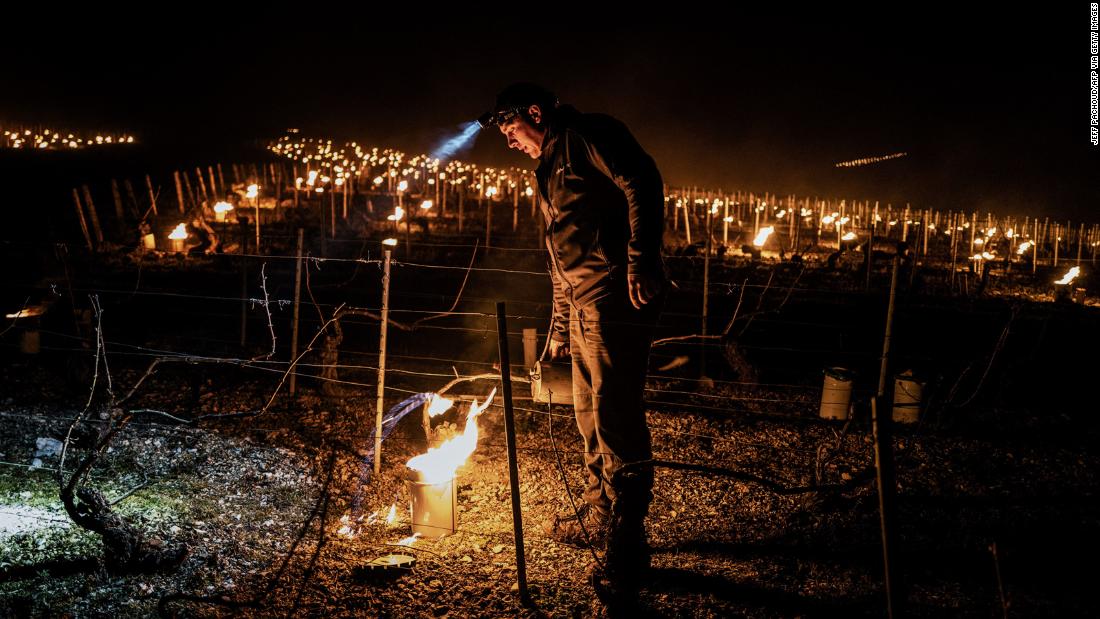 Beaune, France (CNN) — France's Burgundy winemakers agree on one thing: 2021 was about as catastrophic a year as any of them can remember.
It was in April that disaster struck.
Even as the delicate buds of their vines were burgeoning, the weather forecasts warned of a sudden and unseasonable drop in temperatures.
For three nights, the winemakers stayed up in their vineyards, burning candles in a desperate attempt to save their crops -- some of the most valuable in the world -- from frost damage.
It was to be in vain. The temperatures dropped so low that in some parts half the crop was lost and France declared an "agricultural disaster."
Albéric Bichot, the president of the Federation of the Burgundy Wine Houses, says the three nights of frosts cost the region €1 billion ($1.1 billion). As for his own harvest, he says 70% of his white wine grapes and 40% of his red were lost.